Generally, many types of fruits and vegetables need to be cleaned thoroughly before processing. Here, a linear screen mesh conveyor belt from PFM Screen is used. Linear screen mesh conveyor belts are also used for filter, drain and dry in many cases.
The linear screen mesh conveyor belt has a uniform screen structure. It is an ideal solution for removing impurities and wood fibers from ground mining slurry, especially the cyanide slurry used in the gold CIP process. Because the structure of the linear screen mesh conveyor belt is very simple, it has a high filtration efficiency and can usually remove 98% of impurities while ensuring excellent chemical resistance.
The linear screen mesh conveyor is woven by high-strength polyester monofilament plain weave, with uniform mesh, smooth surface, high separation efficiency and best filtering effect.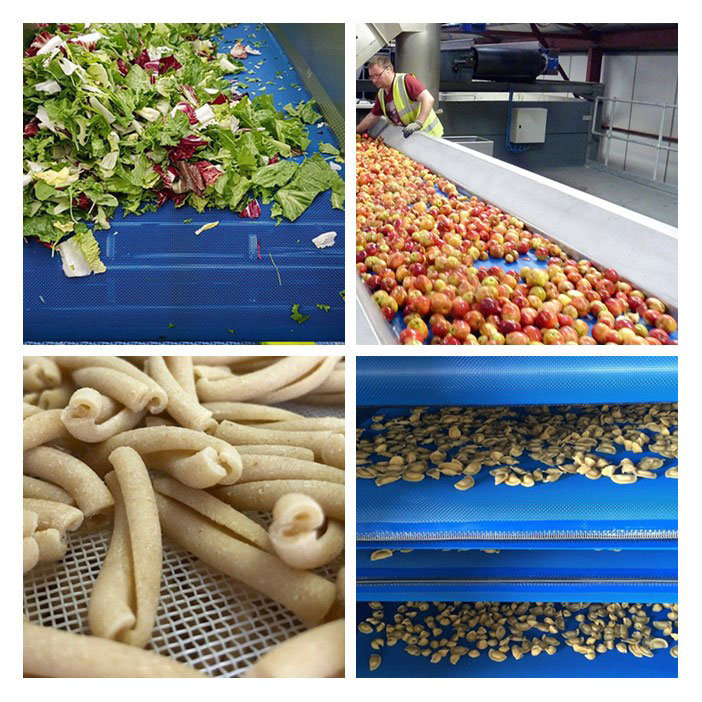 Our polyester mesh conveyor belts use food-grade polyester monofilament raw materials, use our superb weaving technology, and then undergo a high-temperature heat setting process, which makes these belts have high stability and tensile strength. Our polyester mesh conveyor belts with mesh openings from 20 to 4000 µm, the surface is smooth and easy to clean, which not only ensures safe product transportation but also greatly improves production efficiency.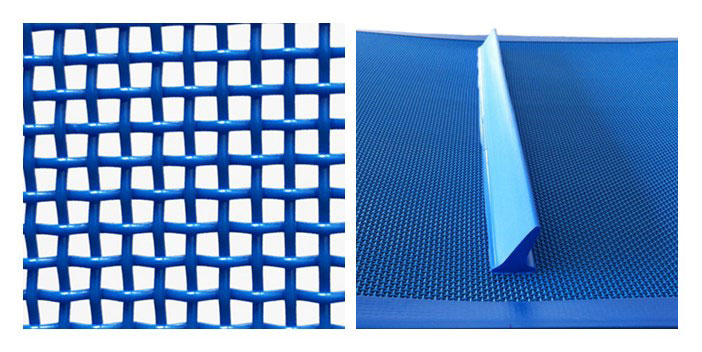 Our polyester mesh belt can work normally at a temperature of 40-150°C. If you have a higher working temperature requirement, we can customize the conveyor belt of PPS material according to your working conditions.