Description
Wetlaid is a nonwoven fabric manufacturing process that involves the formation of a web of fibers from a liquid suspension or slurry. The process begins with a mixture of fibers, usually consisting of natural or synthetic materials such as cellulose, polyester, or nylon, which is then dispersed in water or another solvent to form a pulp. The pulp is then fed onto a moving conveyor belt or screen, and the excess water is drained away, leaving behind a layer of fibers.
Next, the wet web is passed through a series of rollers, which compress and compact the fibers, creating a more uniform and denser structure. The web is then dried using a variety of methods, such as through the use of heated rollers or by passing it through a hot air oven.
Wetlaid nonwovens are commonly used in a variety of applications, including filtration, insulation, and medical products, as they offer good strength, softness, and absorbency. They can also be engineered to have specific properties, such as water resistance or flame retardancy, by incorporating additives during the manufacturing process.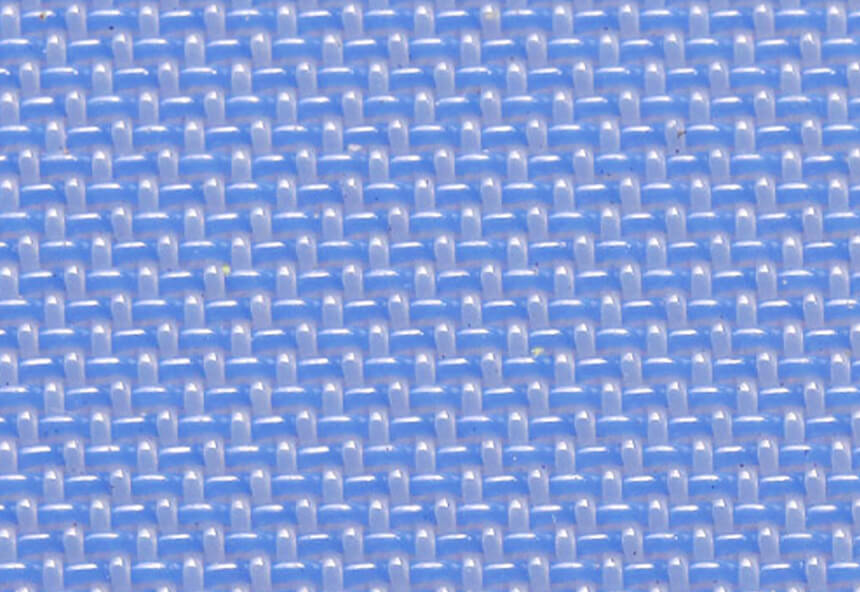 In the wetlaid process, the mesh belt is used to support the wet web of fibers as it is transported through the various stages of the manufacturing process, including the pulp preparation, web formation, and drying stages. The mesh belt helps to prevent the wet web from sticking to the conveyor, which can cause tearing or damage to the material.
Mesh belts used in wetlaid nonwoven manufacturing are typically made from materials that are resistant to corrosion and abrasion, such as polyester or PPS. They can also be designed to have specific characteristics, such as a larger or smaller aperture size, depending on the requirements of the manufacturing process.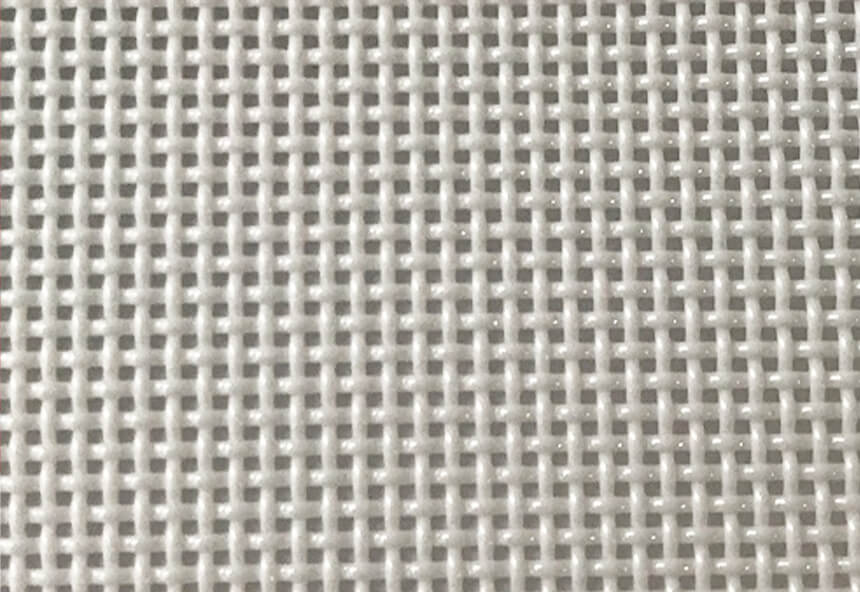 Feature
1. Improved product quality: The use of a mesh belt provides a more uniform web structure and prevents the fibers from clumping or sticking together, resulting in a higher-quality nonwoven material.
2. Increased efficiency: Mesh belts allow for a faster and more efficient manufacturing process compared to other methods, as the wet web can be transported continuously through the various stages of production.
3. Customizable: Mesh belts can be tailored to specific manufacturing needs by adjusting the size of the mesh openings or using different materials for the belt.
4. Optimum drainage, Excellent fiber retention, Highly resistant against wear.
Application
1. Filtration: Wetlaid nonwovens produced using a mesh belt are commonly used in the filtration industry due to their excellent strength and ability to capture particles.
2. Insulation: The uniform web structure and high-quality materials used in wetlaid nonwovens make them ideal for use in insulation products.
3. Medical products: Wetlaid nonwovens are commonly used in the medical industry for products such as surgical gowns, drapes, and wound dressings due to their softness, absorbency, and sterilization capabilities.
4. Packaging: Wetlaid nonwovens can be used in packaging applications as an alternative to traditional paper or plastic materials due to their strength and durability.