Description
Double layer forming fabric usually means that the weft yarn has a double-layer structure. Compared with single layer forming fabric, double layer warp and weft have higher density, strong stability, but poor tensile performance.
In the weaving process, the diameters and material types of sheet-side and machine-side wefts can be selected independently, enabling improvements in wire mark, two-sidedness, flatness, and fabric life.
Due to the special structure of the double-layer fabric, it has a large three-dimensional space, and the flat space is almost zero, so our double-layer also provides excellent drainage performance. Drainage force does not directly affect the paper layer, which helps improve retention and prevents lint.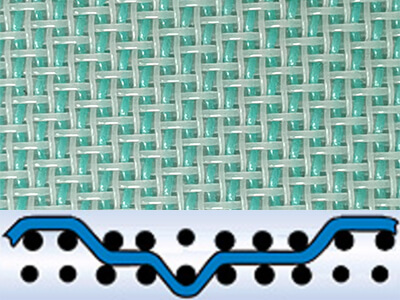 7-shed Double Layer Forming Fabric
Excellent surface properties providing good fabric surface smoothness. Suitable for paper with wire mark difficulties.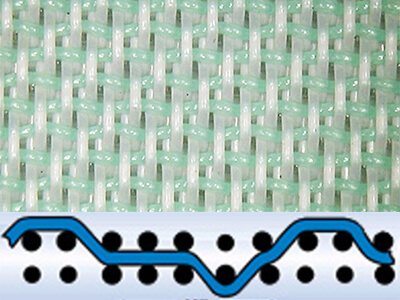 8-shed Double Layer Forming Fabric
Provides excellent drainage and abrasion resistance properties. The 8-shed double-layer forming fabric includes one set of longitudinal fiber heddles and two sets of transverse fiber heads, which allows fine fibers to be retained on the top layer, and thicker fibers are used at the bottom to help obtain better sheet forming characteristics.
Feature
● Fine papermaking surface on top giving high fiber support.
● Improved formation and retention.
● Improved fabric life.
● Enhanced dimensional stability and stretching resistance.
Application
Double layer forming fabric is suitable for producing quality paper which includes printing paper, wrapping paper, board grade, onion-skin paper, newsprint. Suitable for medium and high-speed paper making machines.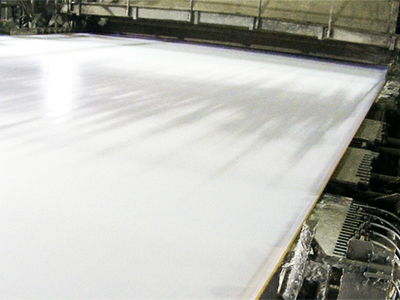 Specifications
Weaving series
Model

Diameter

(mm)

Density

(Pics/cm)

Strength

(≥N/cm)

Thickness

(mm)

Permeability

(M3/m2/h)

Elongation

(at 50 N/c≤%)

warp
weft
warp
weft
surface
joining

7 shed Double layer

forming fabric

56177
0.17
0.17/0.20
60
48
800
600
0.635
5200
0.6
0.2
57177
0.17
0.17/0.22
65.7
49.6
800
600
0.635
4550
0.6
0.22

8 shed Double layer

forming fabric

60188
0.17
0.18/0.20
66
49
900
650
0.68
4500
0.6
0.2
62188
0.17
0.16/0.19
69.5
50.5
900
650
0.6
6200
0.6
0.19