Description
The alkali-resistant mesh belt adopts a professional and unique design, which is mainly made of nylon and PPS monofilament. Its working temperature can reach over 100℃, and its alkali resistance is> 20% (20% sodium hydroxide). It is made of high-quality nylon and PPS monofilament has the characteristics of high tensile strength and high wear resistance.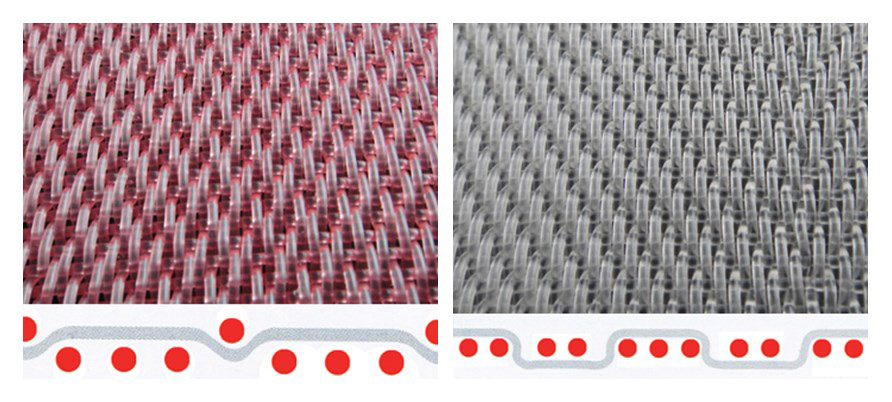 Feature
● Higher working temperature (can be used normally at 100℃), strong alkali resistance (such as 20% sodium hydroxide)
● High tensile strength, high wear resistance, wear resistance is 10-50 times that of ordinary synthetic fibers
● The surface of the alkali-resistant mesh belt is smoother, and it is easier to peel off from the loaded material
● The mesh belt is treated with high stability, the structure is stable, and it is not easy to be deformed after a long time of continuous work.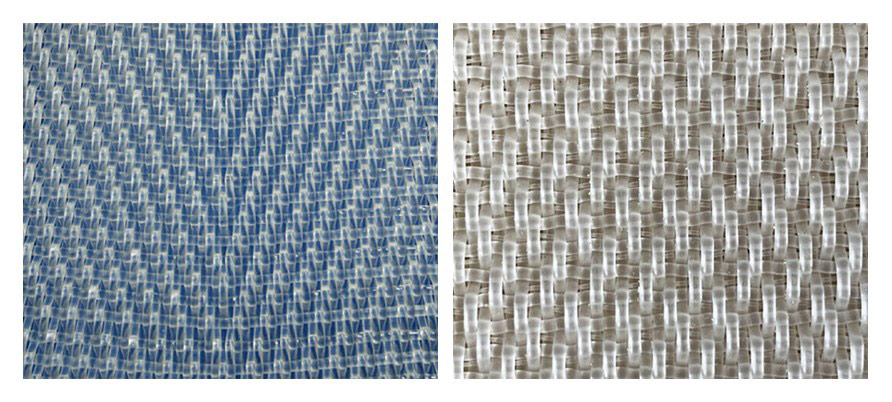 Application
Alkali-resistant mesh belt series products are mainly used in industries where the use temperature is high (100°C), the alkali content is ≧20% (20% sodium hydroxide), the tensile strength is high, and the wear resistance is high. For example, chemical industry, manufacturing industry, etc.
Specifications
Model
Filament diameter
(mm)
Density (wire/cm)
Strength
(N/cm)
weight
(Kg/m2)
Thickness
(mm)
Air permeability
(m3/m2h)
CFM
(127/pa)
Material
warp
weft
warp
Weft
surface
Joint
121104
0.9
1.1
12.8
4
1600
900
1.57
3.05
9600
600
PA6
15905
0.9
0.9
15.3
5
1600
900
2
2.77
6800
425
PA6
61204
1.2
1.2
7
4.3
1600
900
1.9
2.9
6896
431
PA6
121204
1.05
1.2
12.6
7.4
1600
900
2.6
3.5
12050
659
PA6
16903
0.7
0.9
16.3
5
1600
900
1.5
2.1
7520
470
PA6