Description
Single Layer BOM Felt is made up of single base layer mesh fabric and fiber layer. The base layer is woven from synthetic mono-filament or multi-filament. The fiber layer consists of the various lap of fiber web and different diameters of fiber for better drainage and fiber support index. The structure is designed base on different paper machines, press types and different papers.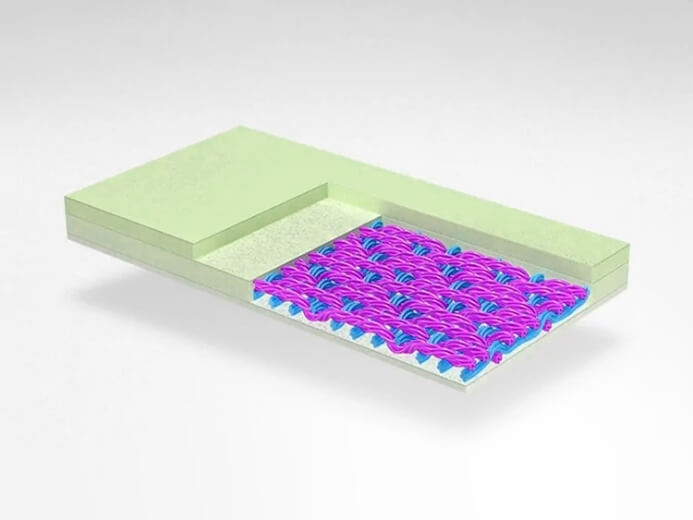 It has good quality properties such as less elongation, easy to wash, no-mark on paper, long-life performance and can be used in various paper machines to produce different kinds of paper.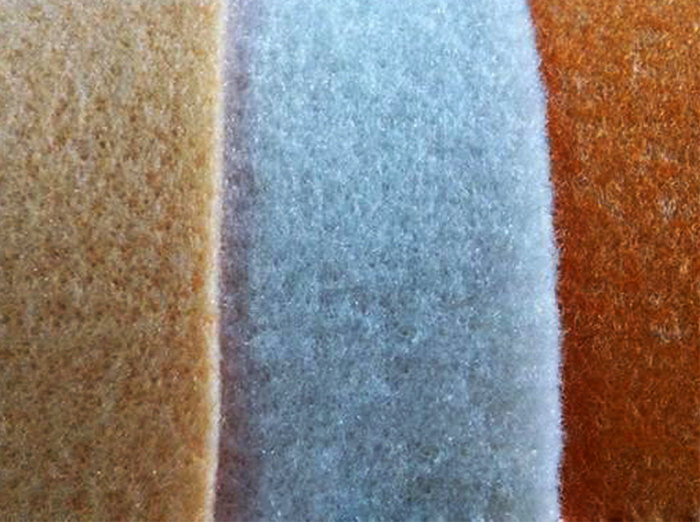 Classification of Single Layer BOM Felt
• Single Layer Forming BOM Felt
• Single Layer Press BOM Felt
• Single Layer Top BOM Felt
• 1.5 Layer BOM Pulp / Paper Felt
Feature
● Single-layer base fabric
● The most basic design
● Less elongation
● Easy to clean
● No-mark on the paper surface
● Long-life performance
Application
Paper machine: cylinder, super forming, fourdrinier, inclined wire machine, nip wire machine for forming section felt, press felt.
Vehicle speed: ≤800m/min
Paper Grade: ≥8g/m2
NIP: ≤80kN/m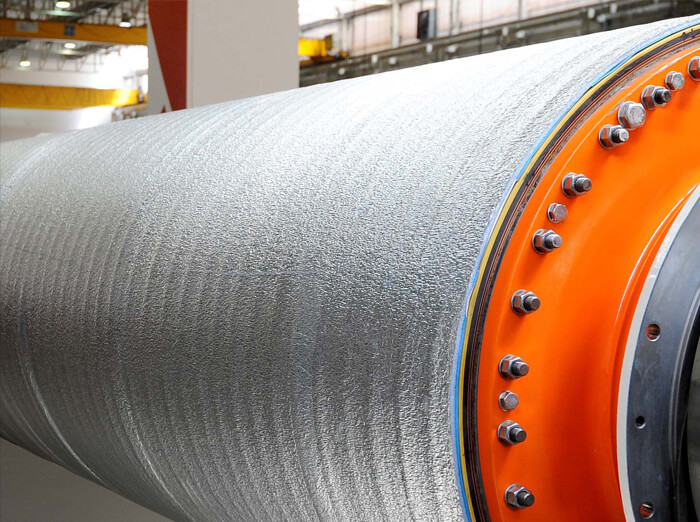 Specifications
● GSM: 700~1200g/m2
● Felt GSM Tolerance:≤±4
● Air Permeability:30~120CFM
● Tensile Strength:≥2000N/5cm
● Elongation Percentage:≤1%
● Width Variation:≤±2cm
| | | | |
| --- | --- | --- | --- |
| Module | GSM | Structure | Application |
| 17401 | 900~1100 | single layer mesh | writing & printing papers, paperboards, high-grade paperboards, tissue papers |
| 17402 | 900~1100 | single layer mesh | writing & printing papers, paperboards, high-grade paperboards, tissue papers |
| 17421 | 900~1100 | single layer mesh | writing & printing papers, paperboards, high-grade paperboards, tissue papers |
| 17422 | 900~1100 | single layer mesh | writing & printing papers, paperboards, high-grade paperboards, tissue papers |
| 47401 | 700~800 | single layer mesh | sanitary papers, tissue papers |
| 47403 | 700~1100 | single layer mesh | writing & printing papers, newspapers, technical papers, packaging papers |
| 47404 | 680~850 | single layer mesh | corrugating, kraft papers, packaging papers |
| 47406 | 700~900 | single layer mesh | corrugating, kraft papers, packaging papers |
| 47409 | 800~1000 | single layer mesh | kraft papers, white paperboards |
| 47410 | 800~1000 | single layer mesh | kraft papers, white paperboards |
| 47420 | 800~1000 | single layer mesh | high–grade writing & printing papers, technical papers, tissue papers |
| 47421 | 800~1000 | single layer mesh | high–grade writing & printing papers, technical papers, tissue papers |
| 47423 | 800~1000 | single layer mesh | high–grade writing & printing papers, technical papers, tissue papers |
| 47429 | 800~1000 | single layer mesh | high-grade packaging papers, kraft papers, paper boards |